Home
Tools and services
Access our permitting system, webmaps and exploration database
In focus
The government releases annual production data and revenue generated from royalties for the extraction of crown owned minerals.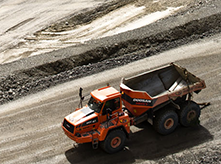 A fortnightly report that provides notification of land available for mineral permit applications. Offering timely information on new minerals opportunities across New Zealand.
Latest news
We've made some improvements and updates to our forms.
The Ministry of Business, Innovation and Employment (MBIE) has signed an agreement with BW Umuroa Pte. Ltd (BWU), the owner and operator of the FPSO Umuroa, to demobilise and disconnect the vessel from the Tui Oil Field.
High volumes of permit applications and limited resources mean that applications deemed incomplete will be rejected.