Applications open for new prospecting permits
Publish date: 9 July 2018
New Zealand Petroleum & Minerals has today opened applications for mineral prospecting permits in two areas of the South Island.
A moratorium was put in place three years ago on accepting mineral prospecting permit applications over 33,006km² in the Otago region and 7,828km² in the Nelson region to allow regional aeromagnetic surveys and geochemical sampling to be carried out.
Restrictions in Nelson, Marlborough and Southland regions, and for part of the Otago area were lifted on 8 July, and NZP&M is now accepting applications for prospecting permits in these areas. However, applications for prospecting permits in the Central Otago area remain suspended.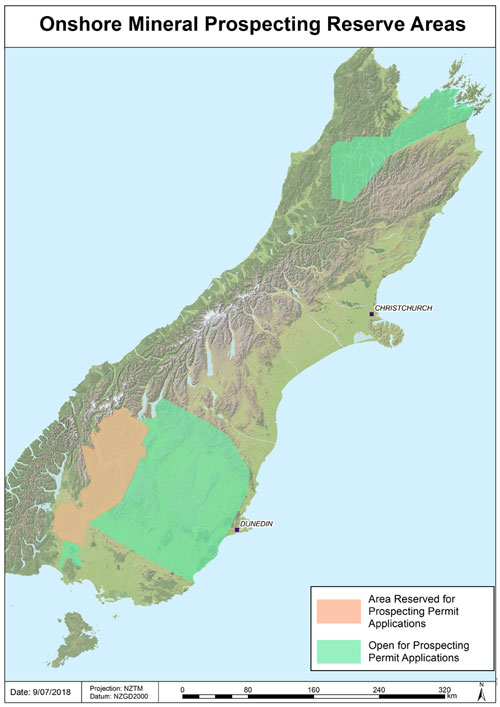 "Our data acquisition programme in Central Otago has yet to be completed so restrictions will remain in place over that area, but the restrictions over more than 30,000km² have now been lifted," says David Darby commercial analysis and investment manager. Mineral Exploration and Mineral Mining permit applications will continue to be accepted.
A prospecting permit allows the permit holder to the right to prospect for specified minerals and is restricted to low impact activities such as aerial surveys, geological mapping and hand sampling.
Acreage will be allocated on a first-come first-served basis. The first application to meet the criteria for an acceptable work programme will be granted the permit for the area.
Read information on prospecting permits and how to apply for a permit.