Time to send us your annual summary reports
Publish date: 25 February 2019
National Manager Petroleum & Minerals Ilana Miller is reminding permit holders that annual summary reports are due to be filed with us by the end of March.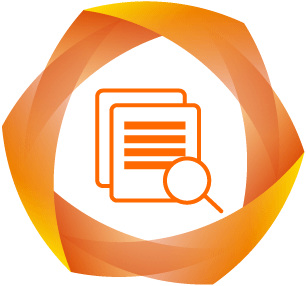 Ilana Miller the National Manager Petroleum & Minerals is reminding permit holders of their annual reporting obligations. "By 31 March every permit holder who had an active permit during 2018 needs to have sent to us an annual summary report for the 2018 calendar year," she says.
"There's two ways you can file your annual summary report: you can use our online permitting system or fill out a form and send it to us. The online permitting system is great because it allows you to save your work and come back to it later. And in future years you can easily locate the report so you can compare production information," says Ilana. "We'd like people to start using the online system as it has benefits for both permit holders and our teams and we're planning to phase out paper and PDF forms in time."
An annual summary report gives NZP&M information about how the permit is being used and helps show whether you are complying with your work programme. These reports also give valuable information about New Zealand's minerals.
"Providing an annual summary report by 31 March is a legal requirement but last year only 60% of these reports came in by the due date," says Ilana. "That's not good enough and we encourage permit holders to start getting this information together now. We've recently simplified our guidance for Tier 2 minerals permit holders and produced a video tutorial about how to fill out an annual summary report using the online permitting system. We recommend permit holders take a look at these resources."
Annual summary reports are one of the obligations that permit holders must comply with in return for the rights given by the permit, such as paying annual fees and royalties.
If permit holders are confused about what's expected, Ilana recommends getting in touch. "We're here to help so if you have questions about what's expected, give us a call".
Our new compliance and annual summary report pages give you links to the forms, online permitting system and the guidance available. The links to the new guidance are also available below. For individual help you can call or email us.