Block Offer 2020 – Release area map
Block Offer 2020 release area map.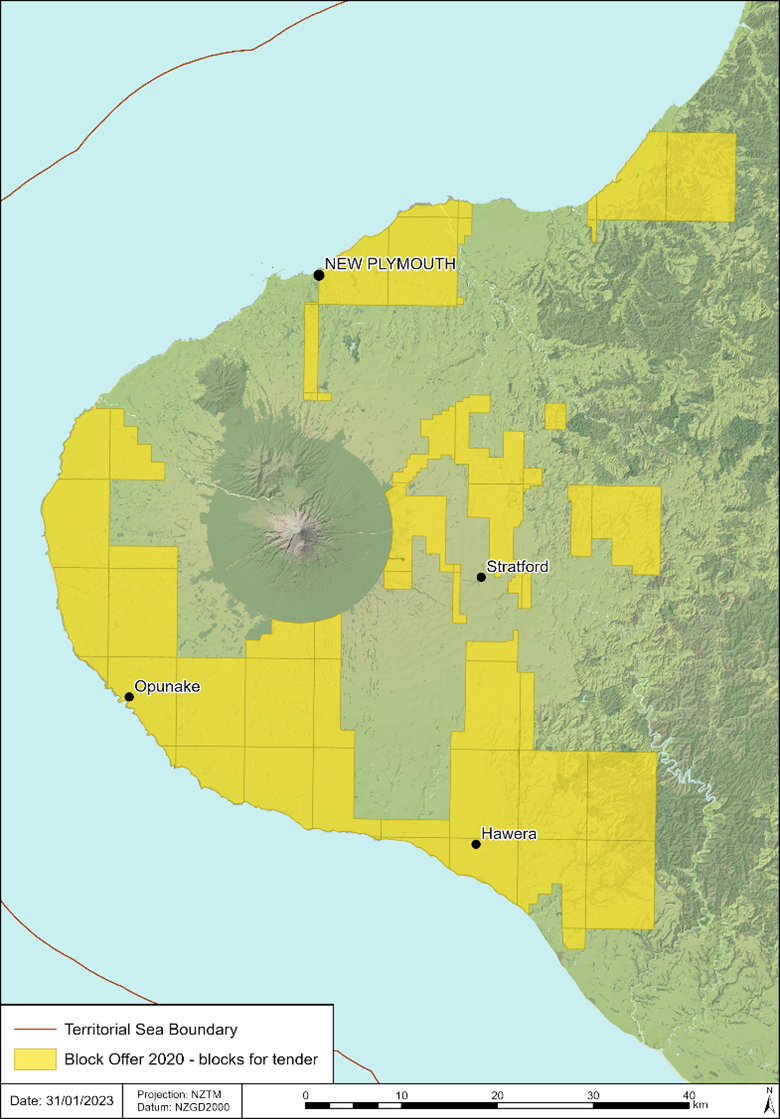 Taranaki onshore release area
The release area covers 1565.5 km² of available acreage in onshore Taranaki.
Release areas do not include:
Any land listed in Schedule 4 of the Crown Minerals Act 1991 (CMA) (including national parks, nature reserves, and wildlife sanctuaries).
World Heritage sites.
Areas of importance to Māori identified in section 3.1 of the Petroleum Programme (such as Mount Taranaki and the Pouakai, Pukeiti and Kaitake Ranges).
Parihaka Pā has also been excluded along with land that is being investigated by the New Plymouth District Council and Taranaki iwi regarding possible wāhi tapu sites.
Please note that amendments to the CMA in November 2018 prohibit access to Taranaki conservation land except for minimum impact activities, including as part of the Block Offer process. However, this does not prevent prospecting, exploration, or mining carried out below the surface of Taranaki conservation land in accordance with section 57 of the CMA.
Protections in the regulatory framework include consents required under the Resource Management Act 1991.
More information