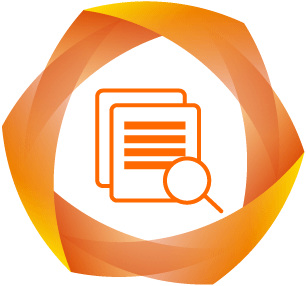 Online
Permitting System
Online Permitting System
Our online permitting system lets people apply for, manage and make changes to permits online and
provides a public register of information about granted permits and permit applications.
Managing and applying for permits online
Our online permitting system (OPS) allows permit applicants, permit holders and some authorised contacts to do the following things:
apply for a permit
view upcoming obligations
make changes to a permit
submit an annual summary report
submit an energy resource levy and
view fees for a permit.
For information about what different contacts have access to on the OPS see our Permit Contact page.
Go to the Online Permitting System
Online permitting system has been updated
The Online Permitting System (OPS) was updated on 10 December 2020. We have made it easier for you to navigate through the OPS, register as a user and submit Annual Summary Reports.
If you have any queries please contact us at nzpam@mbie.govt.nz
Browsers and the Online Permitting System
Google Chrome is the best browser for using the OPS. The OPS doesn't work on Internet Explorer or Safari. The OPS also doesn't work on your mobile phone or tablet.
Using the system to apply for a new permit
To use the online permitting system to apply for a permit, you need:
to be the applicant for a permit, or
to provide us with a completed APP-10 Application Authority form authorising you to be the application contact on the permit.
APP-10 Application Authority minerals [PDF 374KB]
APP-10 Application Authority petroleum [PDF 374KB]
You will also need to:
register for permit access

on the OPS

if you are a permit participant or contact on other permits and haven't registered for the OPS before. You don't need to register if you don't have any existing permits or permit applications
sign up for a RealMe account if you don't already have one.
Managing permits
To use the OPS to apply for a permit, you need to be a current permit contact.
If you're not a current permit contact you will need to complete and have signed an APP-11 Change an application contact, permit administrator and/or fee administrator on one or more applications and/or permits form:
App-11 Minerals form [PDF 412KB]
Public search
The OPS also provides a searchable public register of information about all permits, applications for new permits, applications to change permits, and information about newly available acreage. You can also run Quick Reports for:
Permit list – a list of all of the permits ever granted
Permit applications – a list of all of the permit applications ever accepted for evaluation
Change applications – a list of all applications to make changes to permits ever accepted for evaluation.
A login is not needed to search the public register or access Quick Reports.